Marketing your home is crucial to selling your home. Great Photography is the biggest factor in Marketing. Great Pictures can make a huge difference in your selling price… Below, we list 10 steps in this article to ensure your home is ready for Marketing. A good real estate photographer will walk through your home to search for the best parts of your home. The photographer understands that their pictures will ultimately be key to marketing your home and attracting buyers. For this reason, it's important, that the home is ready for the day that the Photographer Arrives.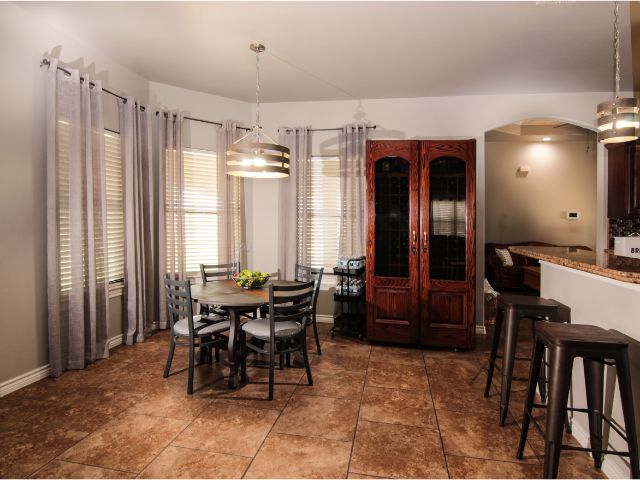 Your Check List
Ensure all items such as clothes, food wrappers, Throw Pillows, and Magazines should be neatly arranged on the furniture and coffee tables. Make sure all wall hangings are straight.
All clothes and personal Items should be put away. Shoes, Jackets, clothe,s and clothing accessoriess should be stored in dressers and Closets. All beds should be made and have blankets and pillows neatly arranged. Remove all personal photos from your dressers. Clean and dust furniture. Remove any dirty clothes from all rooms.
Ceiling Fans should all be turned off, however, every light in the should be turned on.
All pets should be in a room or bathroom or taken to a sitter. All pet items should be removed to ensure they are not caught in the pictures. Often signs of pets in a home can discourage buyers. Many people have extreme allergies and will steer away from homes with Pets.
All Dishes, Pots, and Pans, should be stored in cabinets. No food items should be left out. Appliances should be cleaned and free of any stains. If appliances are remaining within the home, inform the photographer. These items can be highlighted in the pictures. Kitchens are huge selling points. All cooking items, spices, snacks, and any other food items should be stored out of site.
Storage Carts and non essential furniture
Remove all un-needed furniture and storage containers from view. Buyers are looking to imagine themselves in the home. Floor Mats and throw carpets can make spaces look smaller.
All bathrooms should be free of any personal items and cosmetics, Perform a thorough cleaning of countertops, mirrors and Tiles. Glass shower doors should be cleaned. Remove all Shampoo and Conditioner Bottles, and soap bars, Make certain all towels and linens are removed. Try to imagine a bathroom in a Hotel.
Keep in mind that the garage and exterior buildings must also be cleaned. All items stored should be neatly arranged. We want buyers to imagine their future spaces in the best light possible.
All curtains and blinds should be in good condition and clean. If there is a good view outside the windows, then we can show the buyers the views by leaving the window covering open. Blinds or curtains that are broken should be replaced or removed. Don't leave any bedsheets or foil on the windows. If there are no window coverings, clean windows thoroughly,
Ensure the Homes Exteriors are cleaned.. All debris, and trash should be out of view or removed completely.
Summarizing
The Photographs taken by the real estate photographer are going to be the single most impactful Marketing aspect of selling your home. Selling your home requires Good Photographs that can significantly impact buyers' decisions and ultimately the perceived value of your home. The real estate photographer understands that days of Curb Appeal have been replaced by Screen Appeal. Your photographer's responsibility is to capture buyers' attention by showing appealing images and highlighting the features of your home that buyers are looking for. Keep in Mind, that the Still images are only part of what we do. Virtual tours, Aerial Photos, and videos are all part of the overall marketing plan for your home.