Real estate agents have extremely busy and challenging jobs. They are always dealing with major challenges. Growing their business is certainly one of those daily requirements. But focusing on their marketing, their brand, and how their branding and marketing to appeal to future sellers can go a long way to growing their business. For some time now, even before covid, images on the listings platforms, have been the primary means to market your listings. Buyers depend on quality images and sellers expect realtors to show their listings with quality images.
So, why are your photographs so critical to future listings? In the digital age, nearly everything in the sales process begins on the internet. Buyers are turning to online services to find their homes. Sellers are realizing the internet is where the buyers are. Agents' role has shifted from open houses to presenting the best possible online presence for their clients. Bad pictures on listings regardless of selling price are not only unappealing to current buyers, but future sellers will be looking for realtors who understand what is important to selling their homes.
Sellers are noticing the changes from in-person to on-web and want their homes shown with the most appealing marketing possible. The in-person experience of yesterday now depends on great photographs, virtual 360-degree tours, videos, and aerial pictures. For more than a decade, buyers have become accustomed to beginning their buying adventure online. The rapid growth of online businesses such as Amazon, and eBay is strong evidence that online presence is critical to sales. Retailers not participating in the online marketplace are disappearing.
For realtors, to continue to grow, their marketing must keep up with the demands of the people they serve. Photography is critical to meeting those demands. Poorly presented images with bad lighting, badly framed, poorly exposed windows and interior lights are a bad distraction and often can cause the buyers to click on the next listing.

Most Buyers and Sellers may not be photography experts or critics, but everyone knows a bad picture when they see one. but it can be the thing that appeals to future clients and result in them picking up the phone. Photographs can say many things about your work. There are hundreds of listings on the internet that viewers click through. Think about it, do you want to have the listing that makes the view call you?
Capturing great images goes much further than just having the right camera and snapping an image. There are many things a professional photographer will evaluate to get a great image and the things that go on after the shutter is clicked. But great images start with 2 key things. Composition and Lighting.
The Dynamic range is what determines the camera's ability to capture the varying intensity of light. Cameras are not like your eyes. Your eyes have a wide dynamic range. Your eyes can see detail in dark shadows and bright areas all in one moment. Some Cameras are better than others. However, no camera is perfect. Not like your eyes. So often photographers capture multiple identical images with varying exposure levels and then combine those images in Post Processing to create a perfectly exposed image for every element in the photo.

Professional Photographers are faced with the challenge of making appealing images. They use multiple techniques including using HDR Techniques. HDR stands for "high dynamic range." For those who aren't so acquainted with HDR, dynamic range is just the difference between the lightest light and darkest dark you can capture in a photo. Once your subject exceeds the camera's dynamic range, the highlights tend to wash out to white, or the darks simply become big black blobs. It's notoriously difficult to snap a photo that captures both ends of this spectrum, but with modern shooting techniques and advanced post-processing software, photographers have devised ways to make it happen. This is basically what HDR is: a specific style of photo with an unusually high dynamic range that couldn't otherwise be achieved in a single photograph. The HDR process will ultimately create images where beautiful outside views from windows and glass doors, can be shown along with properly lit interiors showing the beautiful and brilliant colors both, the inside and outside.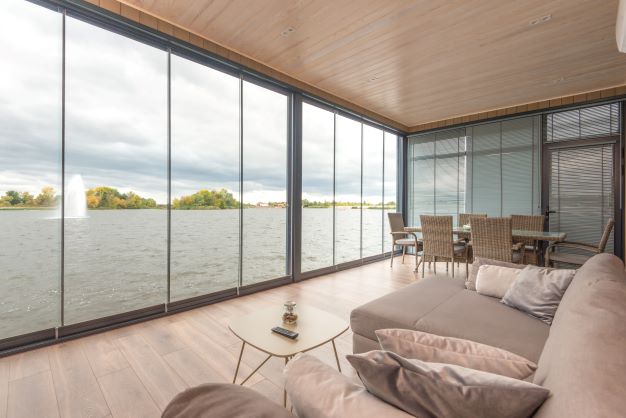 Simply put, the value of a well-composed, properly developed photograph is the difference it makes to the viewer. To relate this to Real Estate. When the only thing a customer or a future buyer or seller sees, is the content on the realtor's websites, or listings platform are the images, then the quality matters.
Every Agent can develop the skills required for photography. Anyone can also learn to properly use the cameras and lighting equipment. Taking great videos is also something anyone can learn. Anyone can study and take the FAA part 107 test and become licensed to operate a UAV. And of course, there are plenty of resources to learn how to use editing software to ultimately create great pictures. As a Real Estate Agent, Is that how you should spend your time?
Good photographers spend hours developing the skills it takes to develop awesome photographs and videos. That's what we do. We understand that ultimately, we can make your buyer's experience more enjoyable and your listings more appealing because we do this every day. Professional photos will help sell your listing quicker, for more money, and make you look amazing to attract more buyers and sellers to your business. Real estate photography is not a liability expense—it's just as important to have professional photos as it is to pay for a website, MLS dues, and marketing material.
Here at Kenny Mais Photography, our responsibility to create great Photos and Video is the most important thing we do. You will love our work. More importantly, your sellers will love our work as well. You will be more successful as the word gets out that your marketing makes your seller more money. That's what we do…
You will love our work and You will love working with us,